Missouri Mentoring Partnership (MMP) prepares youth for personal success in employment, education, healthy life styles and self-sufficiency through mentored support.
Our programs
Greene County youth, 16-21 years old, are given the opportunity to realize their potential by assisting them in obtaining employment and staying in school.
Greene County youth under 21 years old, living in Greene County who are pregnant or parenting are offered support being the best parent they can be through mentored support, group events, and education.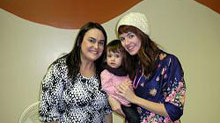 Learn how the Missouri Mentoring Partnership (MMP) grew from a simple demonstration project in 1993.
---
Loading
---
News and Events

Loading